Product Description
Heavy Duty Coil Spring Compressor:Hook engage spring which can be compressed by turning hex nut.
Coil Spring Compressor is designed for use in limited space under wheel arch. It is suitable for Macpherson strut suspension system.
Product: Heavy Duty Coil Spring Compressor
Item No.: CSC-03
Material: 45# hardened carbon steel
Color: Black
Jaws capacity: 25mm-280mm
Length: 280mm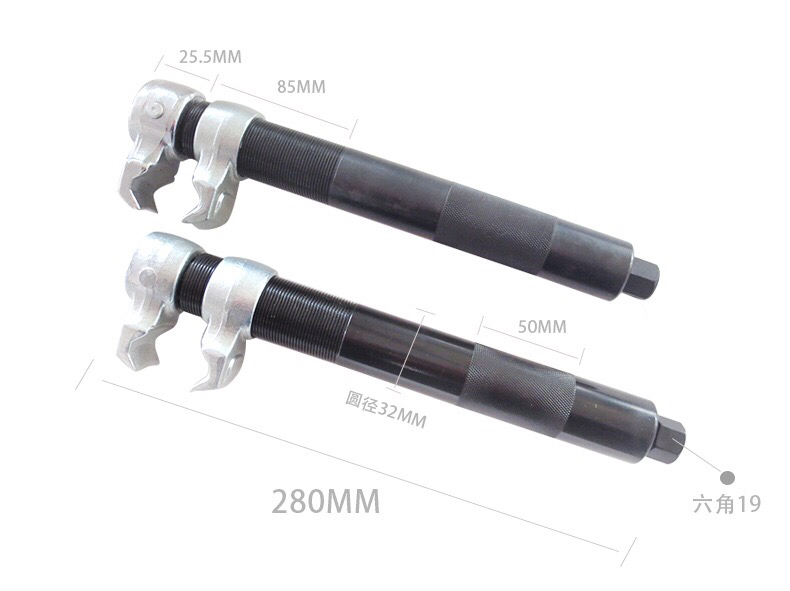 Heavy Duty Coil Spring Compressor, Single-leg Coil Spring Compressor, Twin Hook Coil Suspension Clamp Kit Tool,
Strut Suspension Removing /Installing Tool, Auto Repair Tool, Assembly Disassembly Shock-absorbing Spring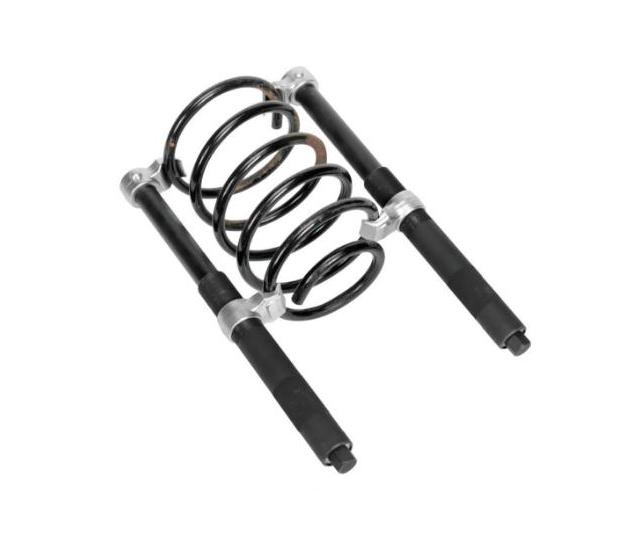 Structure And Application
Spring shock absorber dismounting device include a fixing bracket, a floating bracket, the lifting bracket part three. Fixed bracket is composed of a base, a cross beam, a left and a right upright columns connected; a floating bracket composed of a swing rod, socket, slide around, left and right claw; the lifting bracket from around the sliding socket, two V-type clamping block. Work by the V-type clamping block clamping hydraulic shock absorber shaft neck, card claw clamping spring, driven lift bracket compression spring, realize disassembly and assembly spring shock. The model has the advantages of simple structure, safe and convenient operation,wide application range, for different light vehicle shock-absorbing spring of disassembly and assembly.