Product Description
Coil Spring Compressor is designed for use in limited space under wheel arch. The specially designed claws wrap on coiol spring safely. This coil spring compressor is suitable for Macpherson strut suspension system. The high-quality steel claw was forged to ensure that the use of strength for 1/2''DR square hole driven tools It's easy to use with excellent flexibility and strong torque.
Product: Drop Forged Coil Spring Compressor
Item No.: CSC-270 / CSC-370
Material: 45# hardened carbon steel
Color: Black or Silver
Maximum jaw opening:
CSC-270: 270MM
CSC-370: 370MM
Drop Forged Coil Spring Compressor, Strut Coil Spring Compressor,
Strut Suspension Removing /Installing Tool, Auto Repair Tool, Assembly Disassembly Shock-absorbing Spring
Features:
-Wrap-over coil claws for extra safety
-Suitable for use in limited space under wheel arch
-Use with 1/2" Square wrench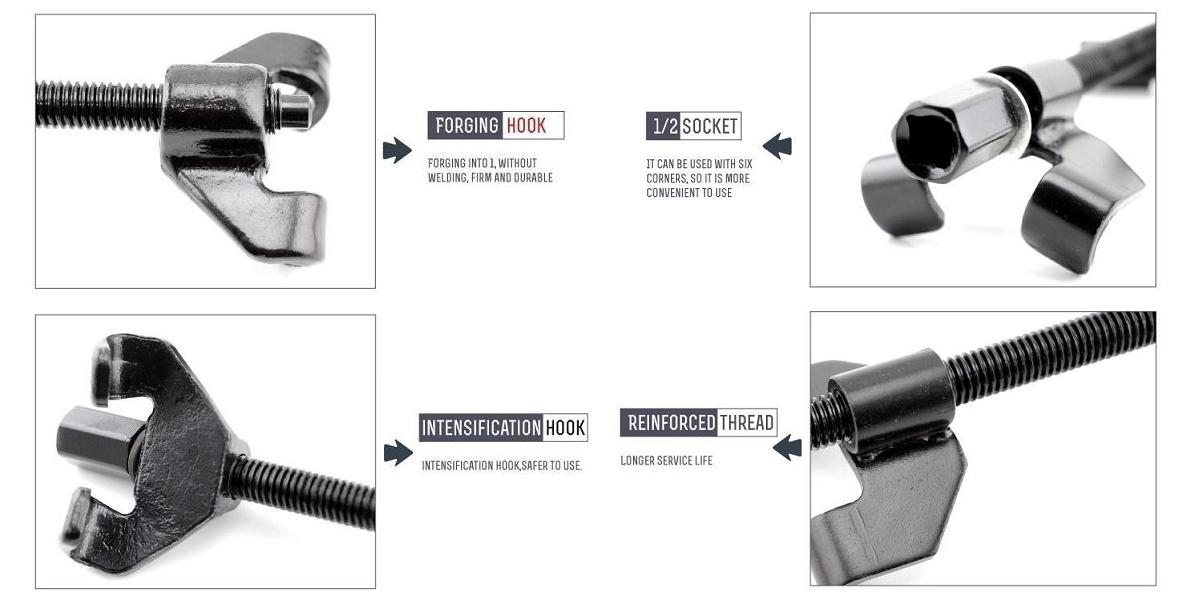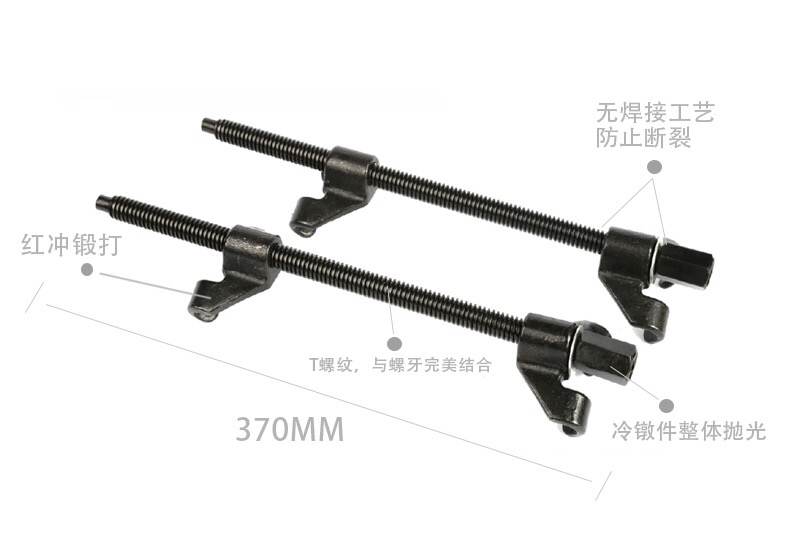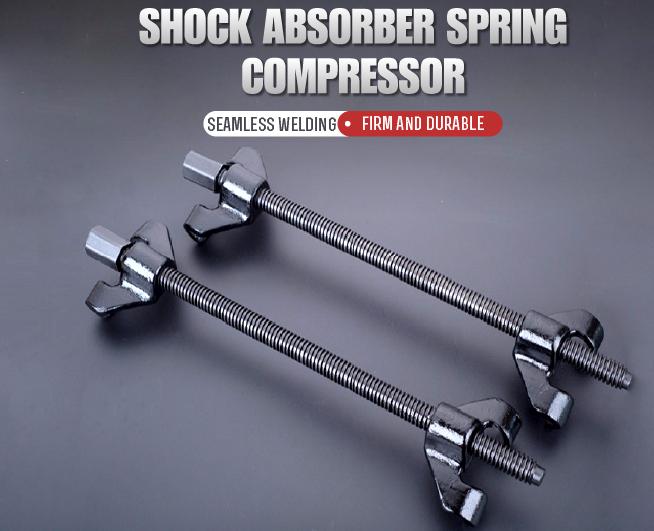 Structure And Application
Spring shock absorber dismounting device include a fixing bracket, a floating bracket, the lifting bracket part three. Fixed bracket is composed of a base, a cross beam, a left and a right upright columns connected; a floating bracket composed of a swing rod, socket, slide around, left and right claw; the lifting bracket from around the sliding socket, two V-type clamping block. Work by the V-type clamping block clamping hydraulic shock absorber shaft neck, card claw clamping spring, driven lift bracket compression spring, realize disassembly and assembly spring shock. The model has the advantages of simple structure, safe and convenient operation,wide application range, for different light vehicle shock-absorbing spring of disassembly and assembly.