Product Description
Tire seal repairs small injuries in tubeless tires quickly and easily. It flows into the injury and completely seals the inner liner as well as broken cord and cable ends. Seal insert permanently vulcanizes through the tire injury, and the tire is immediately ready for use.
Tire Repair Seal String, Tyre Puncture Seal String, Tire Rubber Seal Insert, Tire Plug Seal, Tire Sealant, Tire Sealer

Tire Repair materials
Product: Tire Repair Seal String
Description: TS-01 Brown or black color
Size: 4"(10 cm) X 6 mm
Material: Rubber
Packing: 5 strings/sheet, 30 strings/bag or 60 strings/box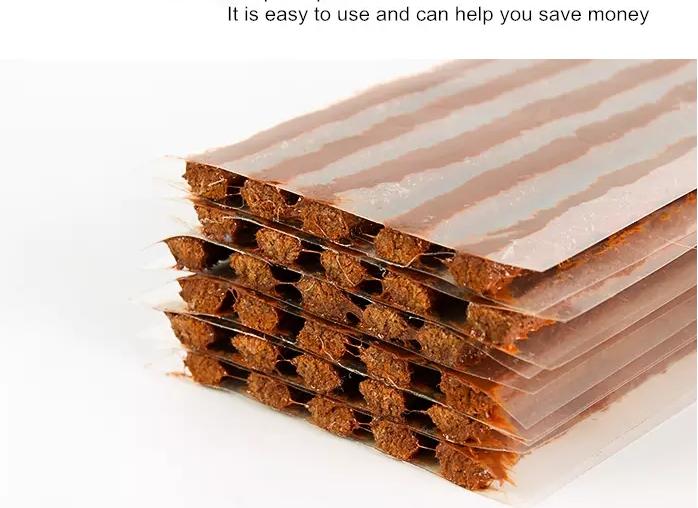 Tire repair seal and patch is used to repair the bias tire, radial tire and tube. They provides a permanent, safe repair for crown and shoulder area injuries that last the life of the tire and tube.