Product Description
Radial Tire Patch, Radial Tire Repair Patch, Radial Tire Patches, Tire Repair Patches, Rubber Patch for Radial Tire Repairs

Tire patch is used for nail hole repairs of tires and tubes. They provide excellent performance in all radial and bias tires and tubes

Product: Radial Tire Repair Patch
Description: TP-02
American Type of Radial Tire Patch

ITEM NO.

SIZE (mm)

QTY/BOX

TP-02A

45*75 (1 ply)

20

TP-02B

65*80 (1 ply)

20

TP-02C

60*110 (1 ply)

10

TP-02D

75*125 (2 ply)

10

TP-02E

75*145 (2 ply)

10

TP-02F

75*165 (2 ply)

10

TP-02G

75*215 (3 ply)

5

TP-02H

75*250 (3 ply)

10

TP-02I

100*125 (3 ply)

10

TP-02J

100*200 (3 ply)

10

TP-02K

125*170 (3 ply)

10

TP-02L

125*250 (4 ply)

10

TP-02M

125*325 (4 ply)

10

European Type of Radial Tire Patch

ITEM NO.

SIZE (mm)

QTY/BOX

TP-02A

55*75 (1 ply)

20

TP-02B

65*105 (1 ply)

20

TP-02C

80*125 (2 ply)

10

TP-02D

92*135 (3 ply)

10

TP-02E

92*155 (3 ply)

10

TP-02F

130*190 (4 ply)

5

TP-02G

125*215 (4 ply)

10
Features:
-Radial repair patches are thick,rubber-reinforced patches
-Which allow placement on the tyre in any direction
-A special compounding and design allow the repair unit to flex and resist heat, assuring a permanent repair.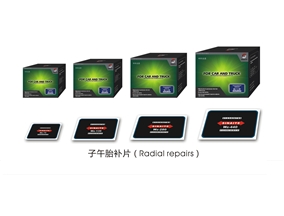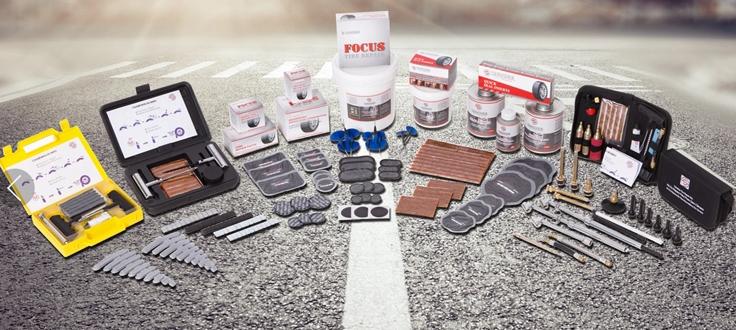 Tire repair seal and patch is used to repair the bias tire, radial tire and tube. They provides a permanent, safe repair for crown and shoulder area injuries that last the life of the tire and tube.