Product Description
Pencil Type Tyre Tread Depth Gauge, Mini Type Tire Tread Depth Gauge, Portable Tire Tread Depth Gauge for cars, trucks and other vehcles.
Product: Mini type Tire Tread Depth Gauge
Item number: WT-14 uesd to measure all the tire tread depth.
Specifications
Tire Tread Depth Gauge
1. Brass body and chrome body with nylon indicator bar and pocket clip
2. 6 side plastic bar, with black/ red or green/ yellow/ red marking
3. Mini type /pencil type
4. Depth range: 0-25mm
5. Packing: plastic bag, blister card or as requested
6. Universal for all tires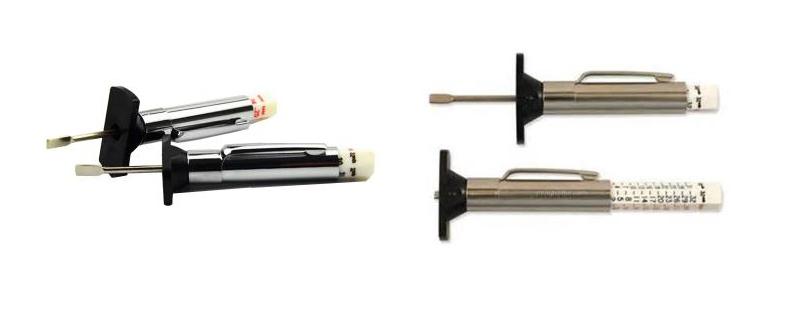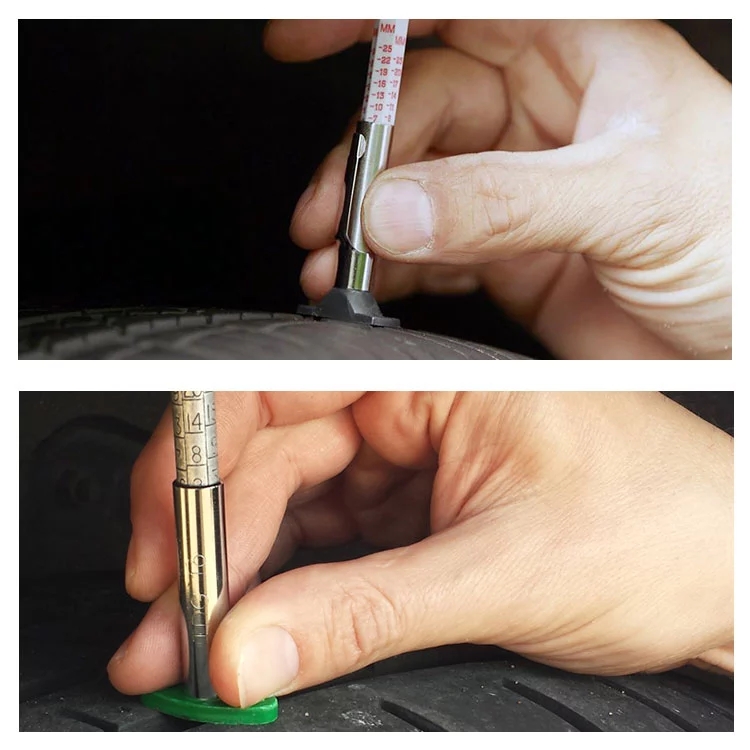 How to Use Tire Thread Depth Gauge?
1. Push the measuring scale into the gauge as far as it will go.
2. Place the probe into the center of a circumferential tire groove and push down.
3. Carefully remove gauge by holding its barrel and confirm the tread depth reading.
4. Place the probe into additional locations around the central circumferential tire groove at least 15 inches apart and repeat.
5. Place the probe into the inner and outer circumferential grooves and repeat.
6. Average all readings.
7. Identify the percentage of tire wear by confirming the tire's original/new tread depth in its specs compared to the remaining tread depth just measured.