Product Description
12V Digital Battery Tester Battery & Electrical System Analyzer
Description:
-The LCD display with backlight to show the digital clearly when operation.
-Comes with a pair of clamps, convenient to use.
-Built-in beep remind function, makes it more reliable.
-Includes accurate battery analysis indexes of voltage, resistance, CCA value and battery status.
-Continuous test with battery power without damaging the battery for safe operation.
-Complete wide CCA test range(5-9995), offers more flexibility to battery choice.
Item No. DBT-02
Tester Color: Black + Yellow
Material: ABS
Display: LCD Screen
Application Range: 12V Storage Battery
Voltage Range: 7~15V
CCA Value Range: 5~9995
Working Temperature: -20°C~60°C
Storage Temperature: -20°C~60°C
Item Size: Approx. 13 * 6.7 * 2.9cm / 5.1 * 2.6 * 1.1in
Item Weight: Approx. 266g / 9.4oz
Package Size: Approx. 26.2 * 18 * 5cm / 10.3 * 7.1 * 2in
Package Weight: Approx. 359g / 12.7oz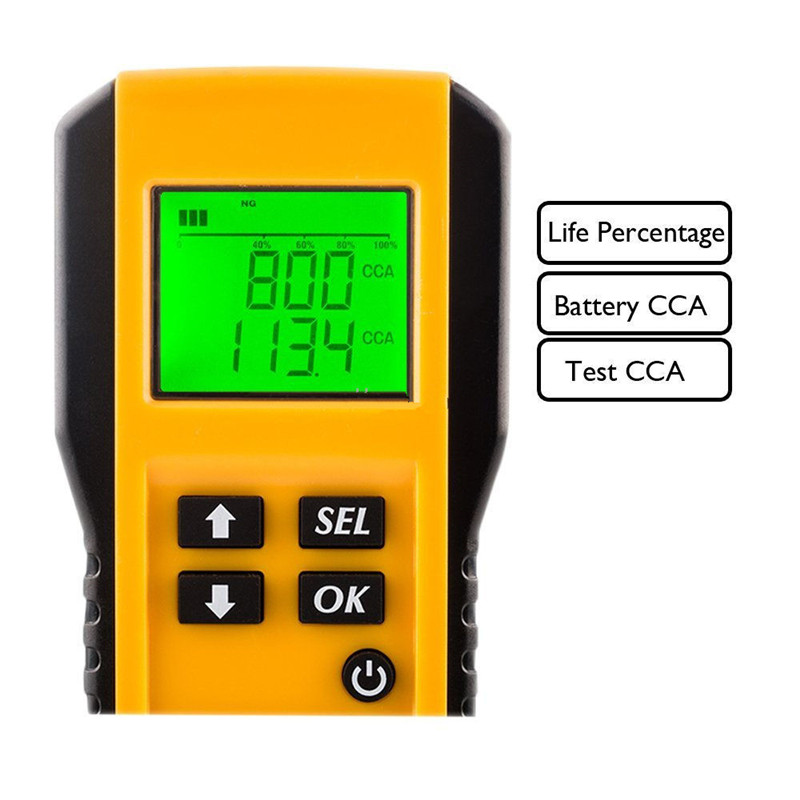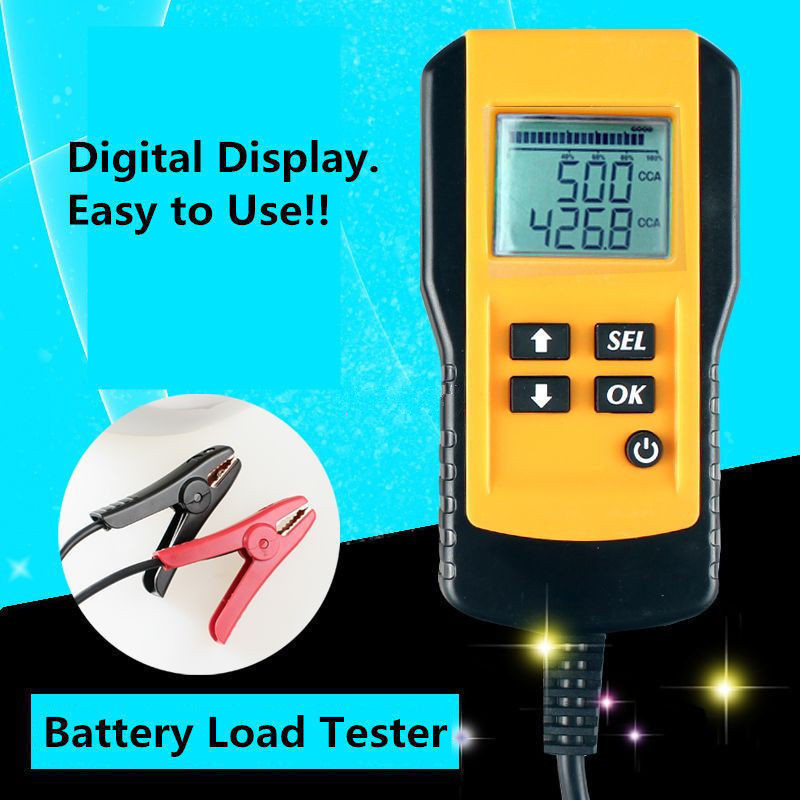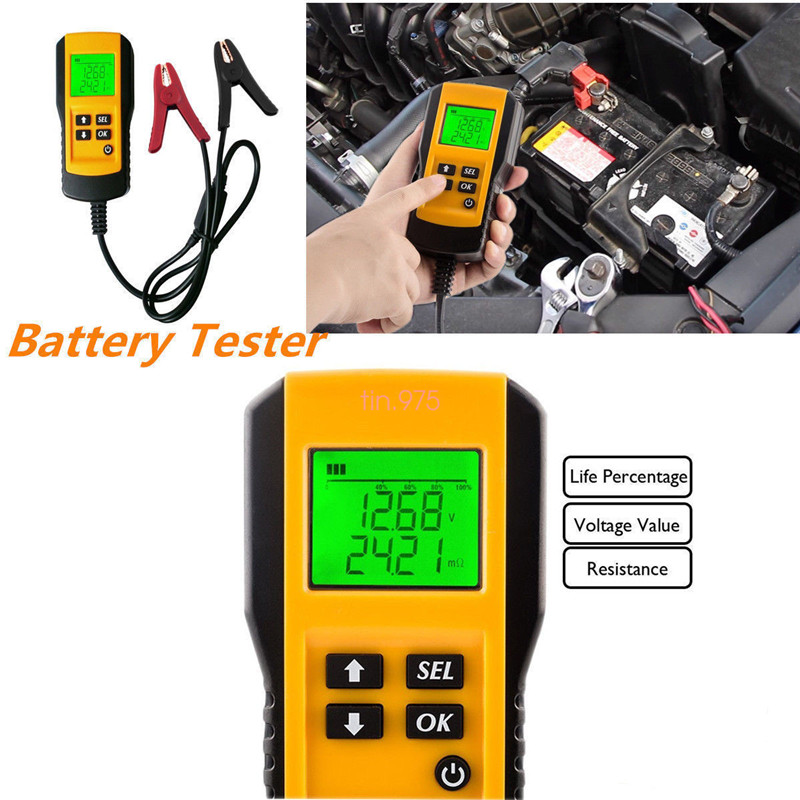 12V Battery tester,Car battery tester, Auto battery tester, Digital Battery tester,
CCA battery tester, Digital battery tester, battery load tester,12V Digital Car Auto Battery Tester