Product Description
Hydraulic Bottle Jack Low Profile Car Jack Lifts with CE, High quality Standard Bottle Car Hydraulic Jack

Product Name: Hydraulic Bottle Jack
ITEM NO: JK -31
Loading Capacity: 2 Ton - 50 Ton
Colors: Red /Black /Blue
ITEM NO.

CAPACITY

MIN.

HEIGHT

LIFTING HEIGHT

ADJUSTING HEIGHT

N.W.

(KGS)

PACKING SIZE(CM)

JK -31-2

2T

148mm

80mm

50mm

2.3

60*21*22

JK -31-3

3T

158mm

90mm

60mm

2.5

36*26*20

JK -31-5

5T

178mm

110mm

55mm

3.3

28*25*23

JK -31-8

8T

181mm

110mm

60mm

3.8

61*14*24

JK -31-10

10T

200mm

125mm

60mm

5.3

54*14.5*24

JK -31-12

12T

200mm

125mm

60mm

6

58*16.5*25

JK -31-16

16T

217mm

125mm

60mm

7.3

32*16*27

JK -31-20

20T

227mm

145mm

60mm

9

32*18*27

JK -31-30

30T

255mm

150mm

60mm

11

38*19.5*30

JK -31-50

50T

255mm

150mm

60mm

20

20.5*20*30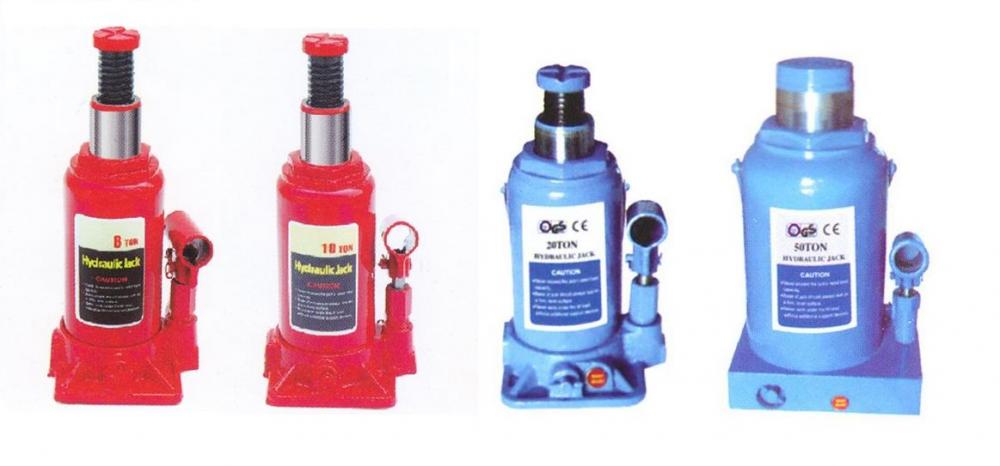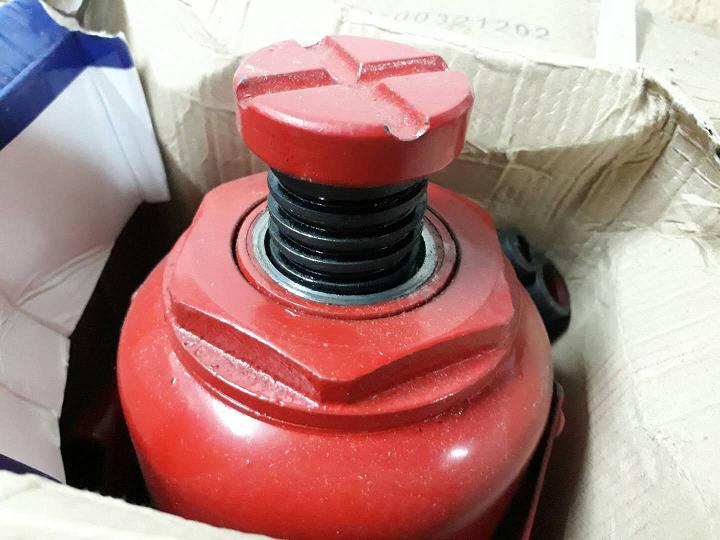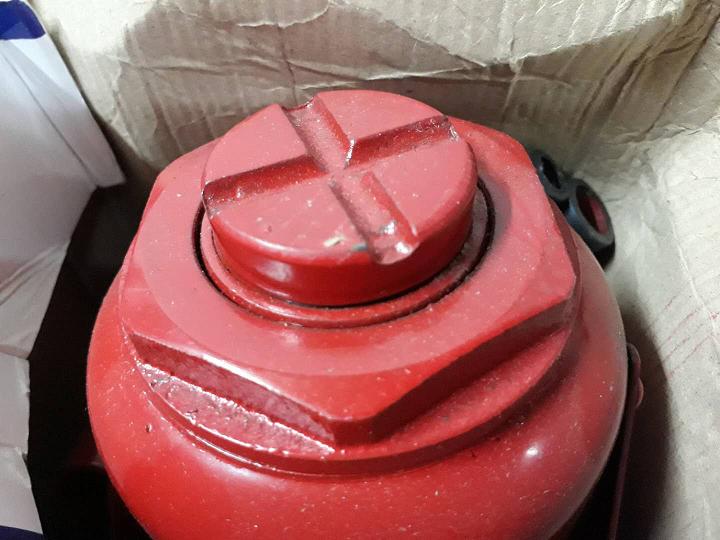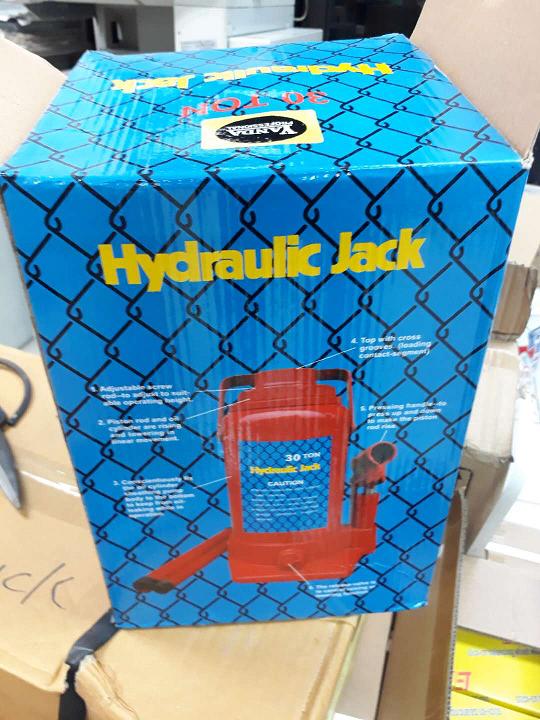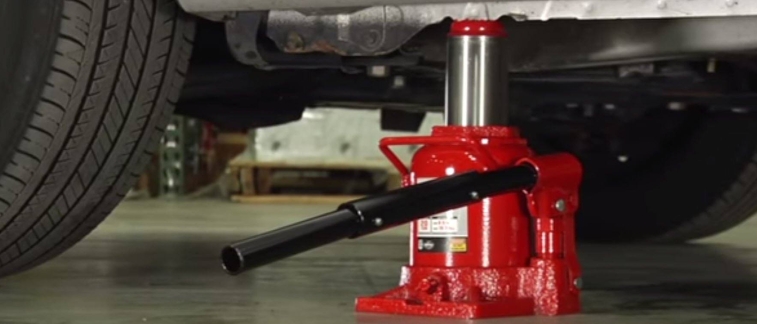 We supply 2T to 50T hydraulic car bottle jacks.
It's widely used in construction machinery,civil engineering work and as onboard vehicle jacks.These are a standard type of jack used throughout the world for vehicles,construction and industrial machinery ,etc.They are also widely used in disaster prevention machinery,earthquake reconstruction,and for rental-lease equipment. These labor-saving devices can lift heavy loads with the smallest of hand operating forces.
Feature:
-Lead-free paint finish is applied after a thorough chemical wash to ensure a long-lasting finish and to help prevent rust,
-Paint is oil, grease and dirt-resistant for easy cleanup
-High quality large diameter hydraulic steel cylinder unit results in lower oil pressure needed to move the load, which helps to reduce wear and extend service life
-Piston-ram is treated and polished to resist skiving
-Hydraulic pump is constructed of QT450 Nodular Iron which has a higher strength than other types of iron resulting in greater durability
-Hydraulics are powered with a high quality oil, which offers better corrosion resistance and high/low temperature flexibility, allowing the unit to operate at temperatures between 40 degrees F and 105 degrees F.
-Lifting handle is sectional and connects quickly, making storage easier
-Adjustable screw saddle provides additional lifting ranges with support and stability.
-Wide, rugged base provides stability and strength.
-All critical stress points are reinforced for added durability and dependability.